Have you ever wondered if you made the right decision when choosing the type of salon you worked in?
Well look no further! I'm here to help you with that.
---
Let me ask you a question. Have you ever wanted to know:
Exactly what is the difference between booth rental and commission type salons? You are not the only one! Many people are confused of what makes each one different.
What are the pros and cons of each? If you are unsure about what the difference is, it would be very hard to know all of the pros and cons.
Is there ever a point when you should leave one and go to the other? You have to learn when to adapt with your career as you grow.

Does any of this sound like you? Good! That means you are definitely in the right place.
After taking this class you are going to know all of this and you will be much more confident when making your decision.
---
In case you didn't know, I'm LaToya and when I first started out I was just like you. I had no idea what type of salon to work in when I first started doing hair. I spent the a lot of time just guessing and copying what I saw others doing thinking that if it worked for them, then surely it would work for me as well.

Unfortunately this method of doing things cost me much wasted time, money, and effort, all which are things that I don't like wasting. Don't let this be you any longer.
---
Imagine what it would be like if you:
Where crystal clear on the differences between what the two types of salons are. No more guessing and being unsure.
Knew exactly which one you should choose. Now you can make a confident choice about your career based on your situation
No longer had to guess or just copy what someone else was doing. Everyone is not the same so doing what someone else is doing may be completely wrong for you.
Yes, this can be a reality for you!
---
This is the reason I created: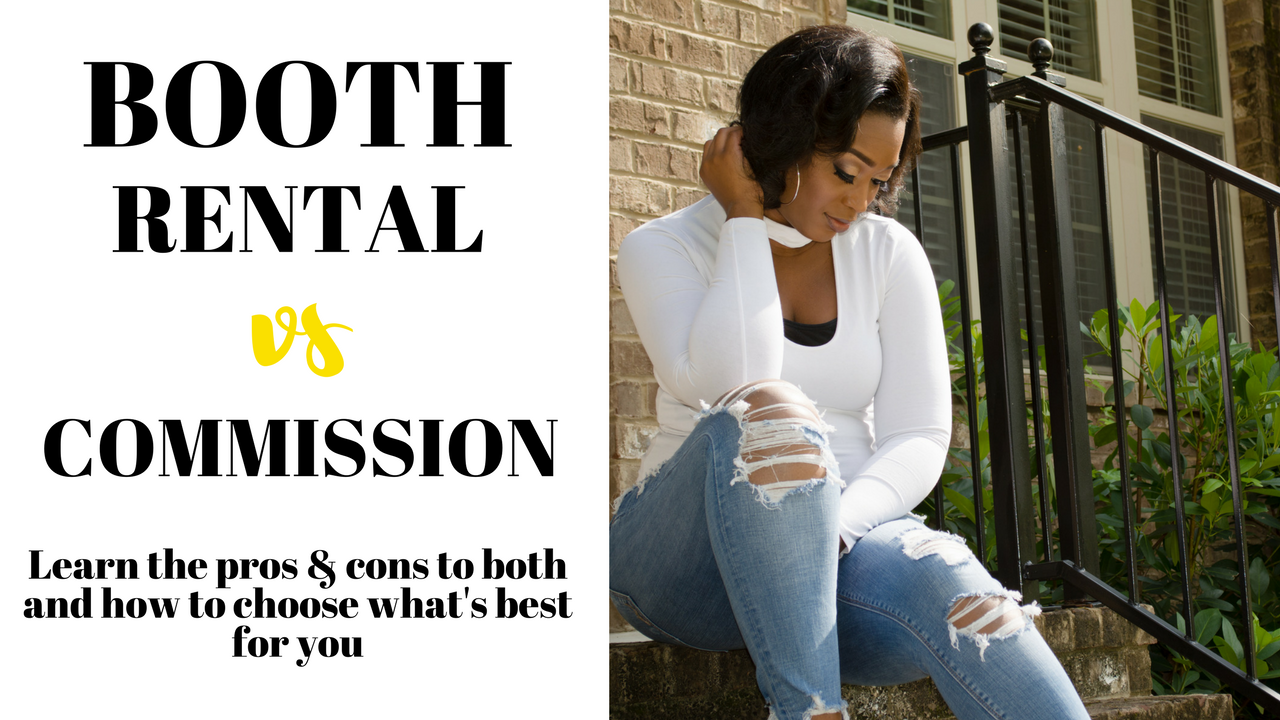 As a hairstylist who was once brand spanking new to the industry, I had no idea what the difference between the two types of salons were, let alone which one I should choose. It can be overwhelming and stressful to make a decision like that without being completely sure of yourself.
---
In this course I'll show you the difference between the two types of salons, how to choose the best for you, and how to change between the two as your career grows in five simple modules:

Module 1: Introduction
-You'll learn all about me, how I teach, and what to expect out of the course
Module 2: What is booth rental (pros & cons)
- You'll learn exactly what a booth rental salon is
- How it is paid
- Your responsibilities
Module 3: What is a commissioned salon (pros & cons)
- You'll learn how a commissioned salon is set up
- The general pay structure
- The salon's responsibilities to you
Module 4: Which option should I choose?
- You'll see the pros and cons of each and why one may be more beneficial to you than the other.
Module 5: Conclusion/FAQs
- I'll answer the most asked questions about booth rental and commission
---
You have two choices. You can either continue to guess and wonder about if you made the right decision, or you can learn from my mistakes and let me help you! I wish I had someone there for me to help me avoid unnecessary problems!
Enroll in the course today!